Our Team
Sam Imperati, JD is the Executive Director of ICM.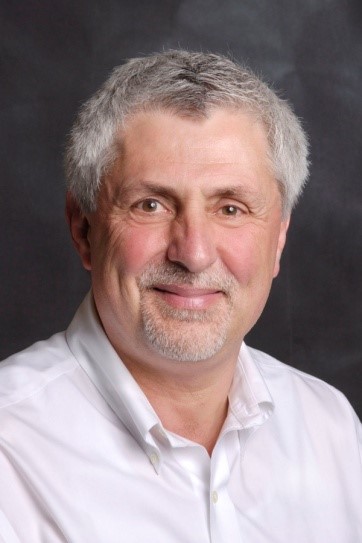 Background: Seasoned attorney. Assistant Corporate Counsel, Nike. Private practice representing individuals and unions. Judge Pro Tempore. Chair, Oregon Bar's (OSB) Alternative Dispute Resolution (ADR) Section. Taught leadership, negotiation, ethics, & decision-making at Willamette MBA & environmental dispute resolution at Lewis & Clark Law. Currently teaching Public Policy Facilitation at the University of Oregon Law School CRES program. Experience in everything from "Admiralty to Zoning." Highly effective in resolving complex, high-conflict cases, mediating multi-party disputes, and facilitating cross-sector partnerships. Value-added proposition: the ability to organize a mass amount of information in a brief period, synthesize it, present it clearly, and facilitate/mediate diverse groups of sophisticated and passionate stakeholders toward resolution. Sam displays a tireless work ethic and gets the job done with uncompromising integrity and impartiality. He believes in straight talk to uncover hidden agendas and speaks truth to power in a way that can be heard and acted upon. Sam trains nationally on dispute resolution topics and is an engaging keynote speaker.
Awards: 2006 – 2022 Best Lawyers in America. Martindale-Hubbell's highest rating, AV Preeminent. 10/10 AVVO rating. OSB & OMA Lezak Awards for mediation excellence. Standup comedy winner!
Service and Activities (Past and Present):
ABA's Minority Lawyers Affirmative Action Project.

ADR professional since 1992 with active practice across private and public sectors with a focus on Category 1 and Category 2 cases as define in the RFP

Chair of the Oregon State Bar Alternative Dispute Resolution Section

Chair of the OSB Multnomah Local Professional Responsibility Committee

Committee member on Oregon Mediation Association's Standards and Practices Committee

Committee member on the Oregon State Bar (OSB) Ethics Committee

Executive Committee member of the Portland Neighborhood Mediation Center Advisory Committee

Mediator Panels:

OR DOJ/DAS,

Portland Civil Rights Mediation Program,

Portland Metropolitan Association of Realtors, PSU's Oregon Consensus Program, and the US District Court for Oregon.

Register of Mediators: Qualified Third-Party Neutral, U.S. Bankruptcy Courts (Southern District of New York & Oregon), U.S. Dept. of Justice-U.S. Attorneys Offices (OR), and the U.S. General Services Administration Nationwide Source List ADR Provider.

Mediation program design assistance:

Adverse Medical Incident Early Discussion and Resolution program, City of Portland, Multnomah County Sheriff's Office, NASD Predecessor to Financial Industry Regulatory Authority (FINRA), Oregon Patient Safety Commission, Oregon's Foreclosure Avoidance (Mediation) Program, Oregon's SB 814 Environmental Claims Mediation Program, AG Administrative Rules Committee member, and US Bankruptcy courts

Member of the Association for Conflict Resolution (ACR), Member of the Oregon Mediation Association (OMA), and Member of the International Association of Public Participation (IAP2)

Multnomah County Local Professional Responsibility Committee (lawyer ethics) chair.

OMA's Standards and Practices Committee and Work Group on Mediator Competencies

Oregon Chief Justice Order 05-028, Court-Connected Mediator Qualification advisory committee member, and member of non-court qualification initiatives, most recently, the 2017 Oregon Mediation Association (OMA) Mediator Competency Work Group

Oregon Court of Appeals Settlement Conference Panelist and Trainer

Oregon Mediation Association's (OMA) Standards & Practices Committee member.

Oregon Mediator Diversity Project Trainer.

Oregon State Bar Ethics Committee (OSB)

OSB Diversity & Inclusion

Program.

OSB Fee Mediation Task Force member (2017)

Pro Bono/Reduced Fee work.

Trial and Appellate Attorney, (private practice and Nike assistant corporate counsel,) litigation and appeals, cases from "Admiralty to Zoning" (1979 to present) OSB # 792740
Academia and Publications:
Conducted survey of mediators and lawyer advocates in Oregon and Washington to develop best practices

Contributed to the National Policy Consensus Center/Oregon Consensus public policy process evaluation questionnaire

Deeply knowledgeable about the associated fields of facilitation, public participation, and decision-making, including working with the media, advocates, and elected officials

Editorial Board for 2019 OSB publication, ADR in Oregon on Mediation and Arbitration

Excellent understanding of the rules surrounding mediating with public entities: Public bodies, Public officials, Public records, and State agencies

Experience collaborating with elected officials in mediation, facilitation, and policy settings

Ninth Annual E-PARCC competition, Honorable Mention, Facilitating a Public Policy Issue: Practicing Textbook Tools and Confronting Challenges That Textbooks Don't

OSB Arbitration and Mediation publications: Chapter 25, Mediator and Arbitrator Ethics (1996), Author, Chapter 25, Mediator and Arbitrator Ethics (2008), Co-Author, Chapter 17A, Approaches to Mediation (2008), Author, Chapter 12, Administrative Law, (2010,) and 2018 Editorial Review Board, member

Regularly track developments in the field by presenting at and attending continuing education programs/conferences

Reviewer for Syracuse Maxwell School of Citizenship and Public Affairs annual competition

Taught/Lectured at UO Law Conflict Resolution program (Facilitation with a Public Policy focus, Lewis and Clark Law (Environmental Dispute Resolution,) and Willamette's MBA program (Decision-making, Facilitation, Leadership, and Negotiation)

Mediation Publications (Links at:

http://www2.mediate.com/icm/pg23.cfm

)

Mediator Practice Models: The Intersection of Ethics and Stylistic Practices in Mediation* Excerpts. 33 Willamette Law Review 703 (1997). Willamette Law Review Excerpt.pdf

If Freud, Jung, Rogers and Beck Were Mediators, Who Would the Parties Pick and What Are the Mediator's Obligation, 43 Idaho Law Review 643 (2007).

43 Idaho Law Review 643 (2007).pdf

Why Does Anyone Mediate if Mediation Risks Psychological Dissatisfaction, Extra Costs and Manipulation? Three Theories Reveal Paradoxes Resolved by Mediator Standards of Ethical Practice, 29 Ohio St. Journal of Dispute Resolution (2014).

29 Ohio St. Journal of Dispute Resolution 223 (2014).pdf

Veils and Cloaks of Ignorance: Under-used Tools for Conflict Resolution, 30 Ohio St. Journal of Dispute Resolution 45 (2014-15).

30 Ohio St. Journal of Dispute Resolution 45 (2014-15).pdf

Ironically, Bush and Folger are Evaluative, Mediate.com (May 2015).

Ironically, Bush and Folger are Evaluative

.

Facilitating a Public Policy Issue:

Practicing Textbook Tools and Confronting Challenges Textbooks Don't (July 2015)

Syracuse University Program for the Advancement. A Prize-Winning Case Study

https://www.Facilitating_a_Public_Policy_Issue_Practicing_Textbook_Tools_and_Confronting_Challenges

What if Jon Stewart and Stephen Colbert Reacted to Simon & Rhoades on Imperati on Bush and Folger! Mediate.com (September 2015).

What if Jon Stewart and Stephen Colbert Reacted to Simon & Rhoades.pdf

Various articles for Mediate.com and presentations/CLEs, locally and nationally
Education: BA, Humanities, magna cum laude, University of Santa Clara. JD, University of California at Davis – King Hall. Law Review, ENVIRONS, and Judicial Intern – Ninth Circuit.
---
Ursina Teuscher, PhD. ICM Collaborative Partner
Background: Ursina is an experienced decision coach and facilitator. She helps organizations and individuals think more systematically and creatively about achieving their goals. She has extensive teaching and facilitation experience; in particular, in the field of decision making across a variety of settings and audiences (private, non-profit and academic.) She currently teaches Decision Making at Portland State University (PSU.) She has facilitated strategic planning sessions at the Small Business Development Center at Portland Community College (CLIMB PCC,) provides strategic planning and coaching to small businesses and non-profit organizations, and offers educational workshops on decision making techniques for professionals. Past clients include SMART Transit Wilsonville.
Ursina uses techniques and tools that have been designed to improve decision processes; in particular, techniques that enhance our abilities to think clearly, evaluate possible strategies systematically, find non-obvious solutions, and come to balanced judgments. Steps along the way include clarifying core goals and values, evaluating options with decision matrices, analyzing and managing trade-offs, minimizing the risks associated with different scenarios, and applying focused techniques to construct and evaluate additional or combined solutions.
Ursina has the unique skill combination of decision science, psychology, and coaching. When she facilitates a group decision process, her extensive knowledge and experience allow her to provide flexibility within the designed approach, tailoring and adapting the process to each group's needs. Ursina obtained her PhD in psychology and a professional license (MS) as a career counselor from the University of Freiburg, Switzerland. Ursina has co-authored the book, "Heart and Mind: Mastering the Art of Decision Making," and has published numerous peer-reviewed research articles in the fields of cognitive psychology, neuroscience, decision-making, and coaching techniques
Ben Zientara, ICM Data Dude
Background: Ben is a public policy researcher and data analysis expert, having served clients in the sustainability, public administration, and utility sectors. He spearheaded development of the tools and processes used by Mastering Decisions where Ursina and Sam are partners. Ben brings to life the concepts of decision science through creative are interfaces and data analysis schema. He has assisted on our utility siting, prescription drug task force, and I-5 Rose Quarter Cover projects. Ben holds a B.S. in Scientific & Technical Communication from the University of Minnesota, with special coursework in Environmental Science and a minor in Sustainability Studies.
Amelia Webb, ADR Associate

Background: Amelia is currently completing her Bachelor's in Conflict Resolution and Political Science at the Portland State University Honors College. Her studies focus on the importance of diversity and equity, as well as how to conduct social science research, engage in effective communication, and create safe spaces conducive to open dialogue. A member of the ICM team for almost a year, Amelia works as support personnel for mediation processes and helps manage reports, memos, scheduling, and billing for short and long-term meditation cases. Amelia is also a research intern with William D. Ruckelshaus Center, where she is helping to evaluate the Columbia Basin Partnership Task Force collaborative governance processes.